GOODWOOD
-WOODENART
away from the addiction and into the woods.
An art project inspired by nature in cooperation with the patients of the rehabilitation center "Weg zur Freiheit" in Leonberg (Stuttgart area).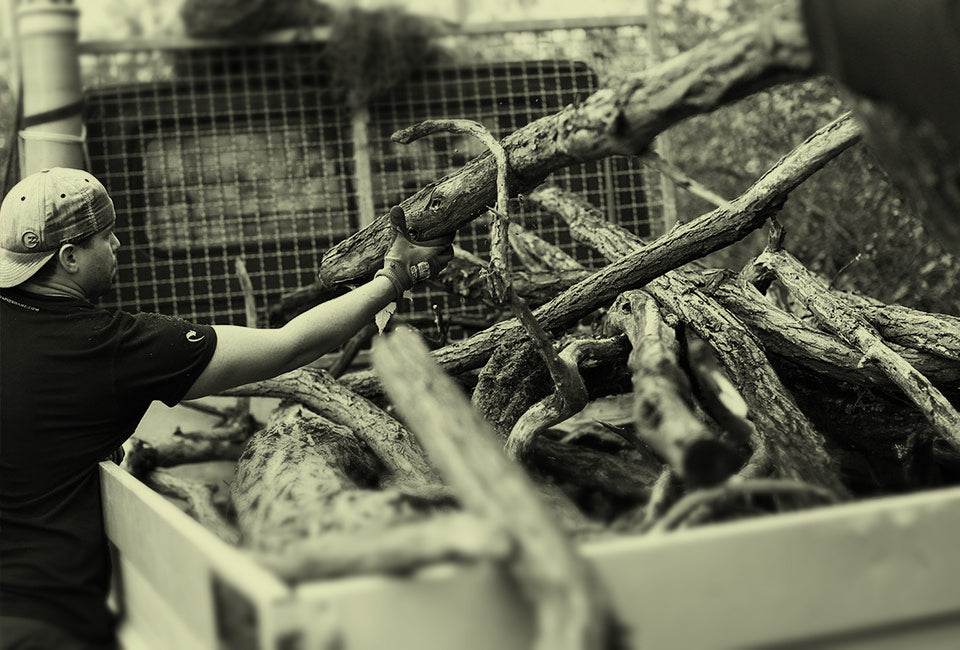 Nature still creates the most beautiful pieces of art – sometimes even with a little help from us. During this ARTHELPS project, patients at the rehabilitation centre "Weg zur Freiheit" in Leonberg saw the nearby woods in a new light. Physical strength, imagination and will power turned random sticks into a candle holder, a log into an abstract piece of art and roots into a table. The unique wooden creations were auctioned afterwards.
HOME PROJECT
PROJECT LOCATION
Leonberg bei Stuttgart / Germany
AWARDS
Deutscher Fotobuchpreis (Gold)
Red Dot Design Award
DDC Design Award (Gold)
ADC Design Award
PROJECT MANAGERS
Yasemin Lupo (ARTHELPS)Andreas Beck (Weg zur Freiheit)