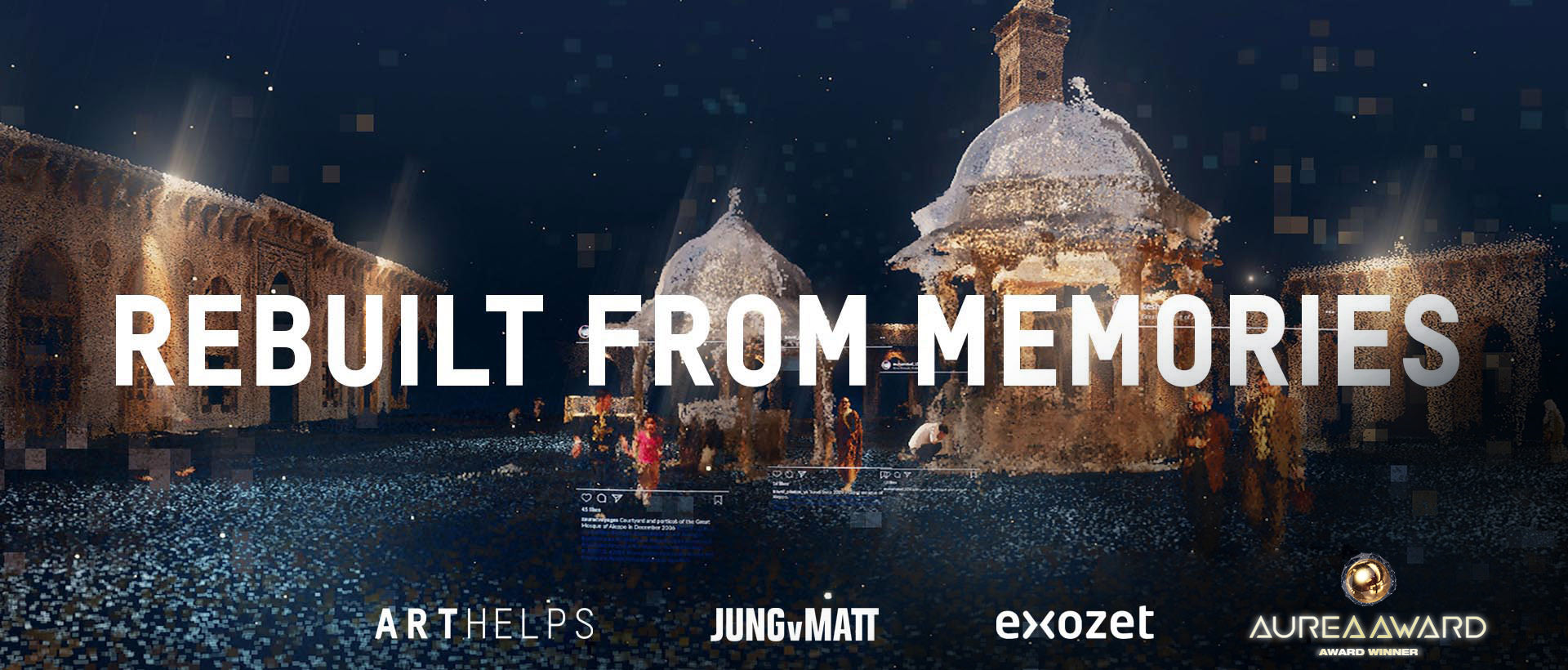 With "Rebuilt From Memories" ARTHELPS and the German advertising agency Jung von Matt reconstruct life in Aleppo before the war – in a virtual reality experience created with photogrammetry from Instagram pictures.

Instagram is currently the biggest social media platform on which people visually share their everyday life. The project "Rebuilt From Memories" gives it a new meaning.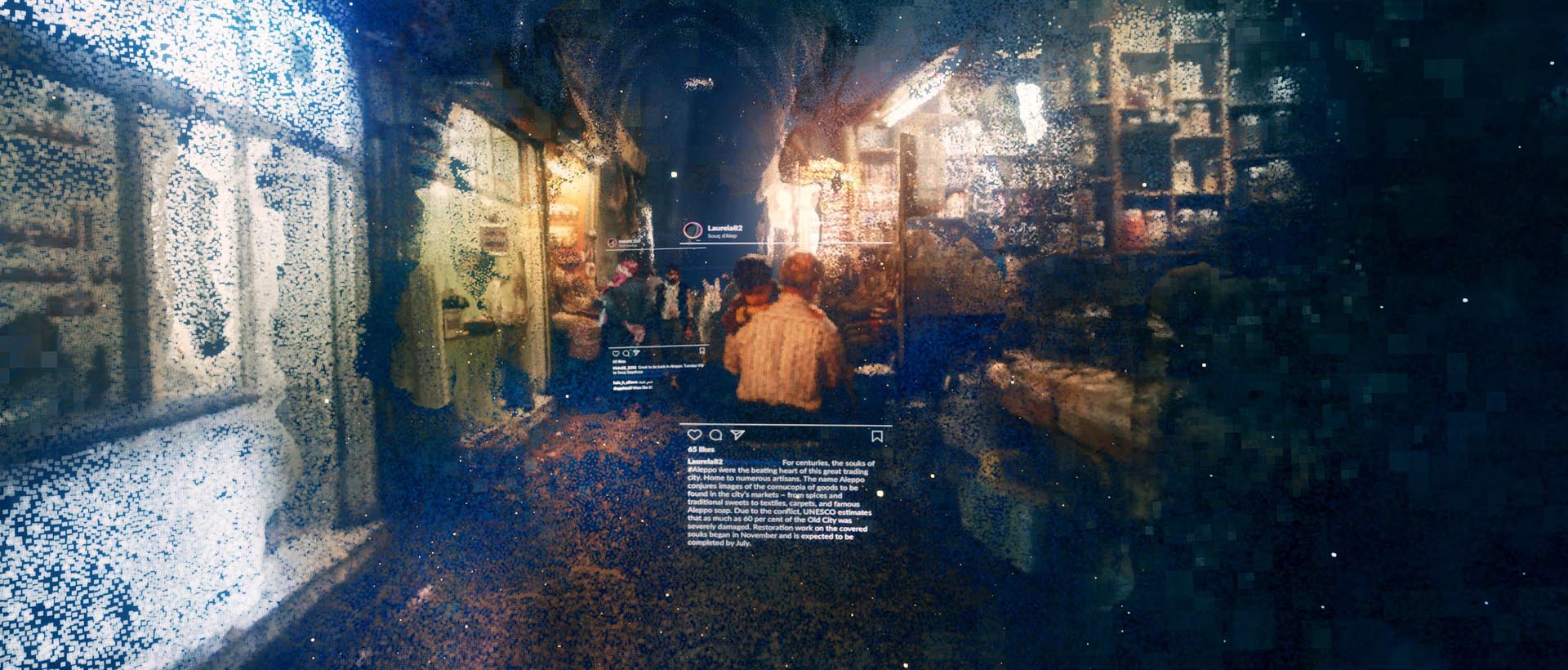 Instagram pictures enable the view into a collective memory. In a first-of-a-kind experiment, destroyed Syrian sites can be visited again as live and mobile VR experiences. Created from people's memories shared on images in our generation's biggest visual archive – Instagram.
Pre-war posts of three historical Aleppo sites were crowdsourced via geotags in multiple languages, then resorted via deep learning and processed as a dataset for photogrammetry. In a collaboration with Exozet, the two-dimensional dataset was then transformed into immersive 3D environments.
IMPACT PROJECT
PROJECT LOCATION
Awdijiwka / East-Ukraine
PROJECT MANAGERS
Thomas LupoGün AydemirMarco SchubertKaren Kustermann
PROJEKT TEAM
Rico NoëlMatthias HessFelix EichhornBoris NollYasemin LupoDiana Tannos Thomas Bedenk Mario Dietz Robin Wolff Anselm Kegel Fin Ambsdorf Jamal Rashou Joshua Enzig Cem Kaya Valentina Kohl Julian Leupold Nhat Quang Tran Simon Schafstall Julien Bucaille Dominik Schmutzer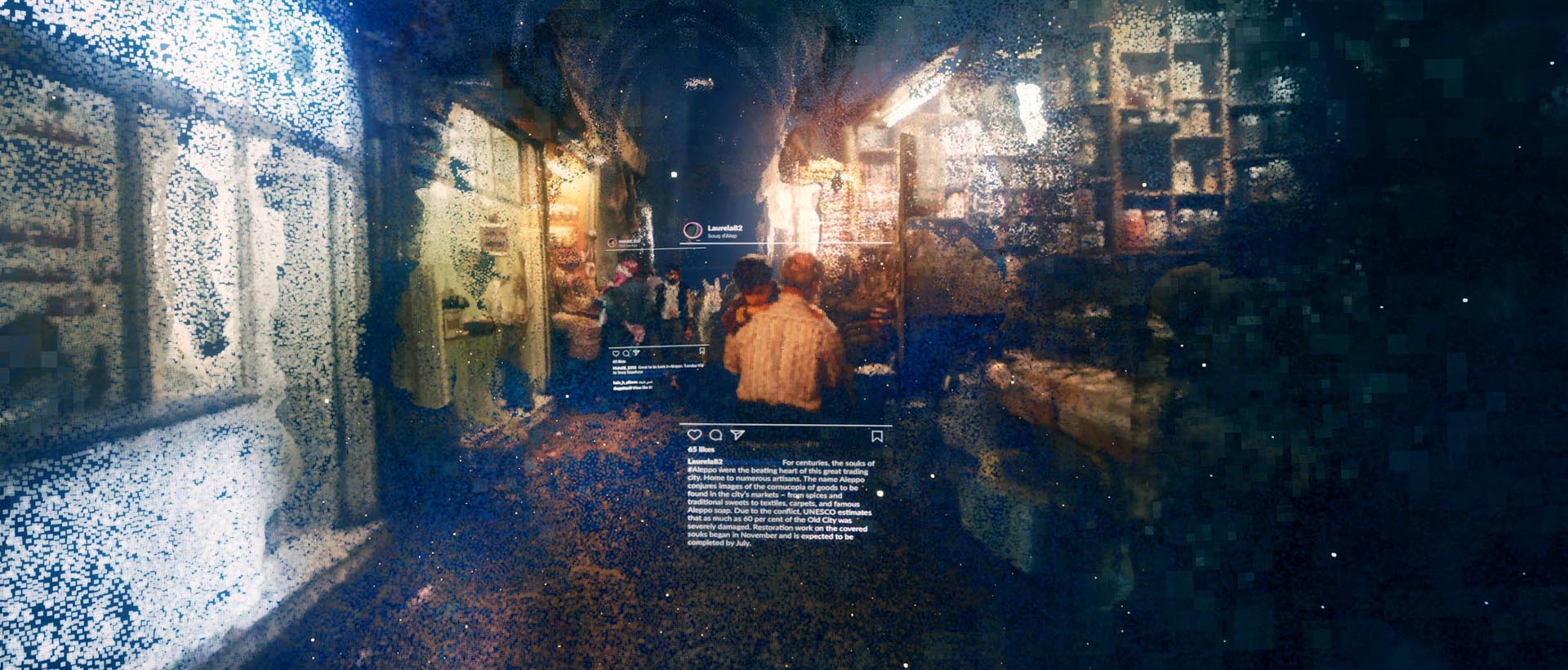 "Only on Instagram could we find the data we needed: unique angles and moments of encounter – to create this view into a collective memory" says Rico Noël, Creative Director at Jung von Matt/Neckar.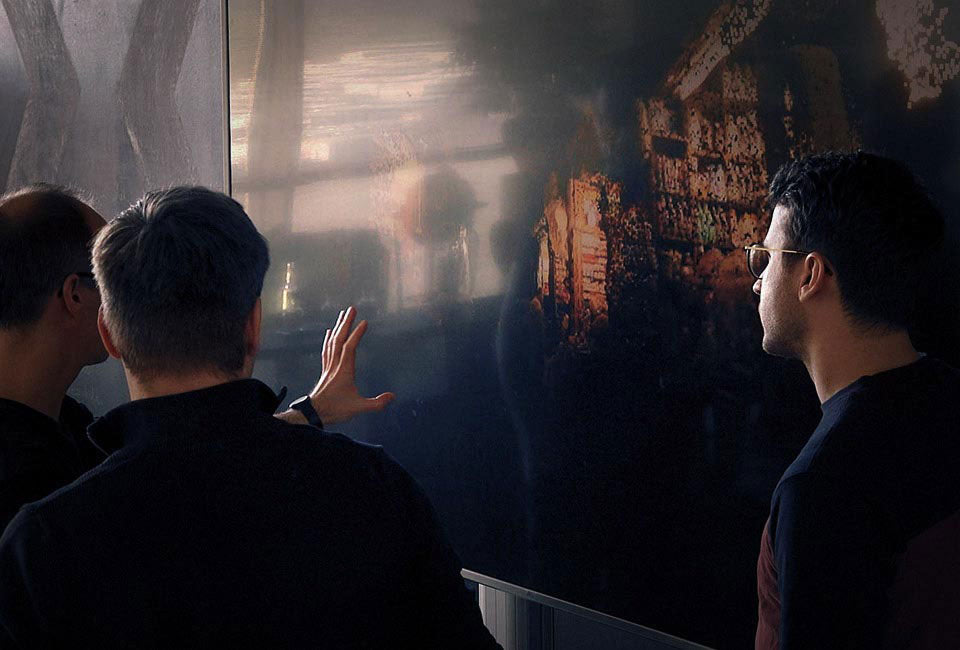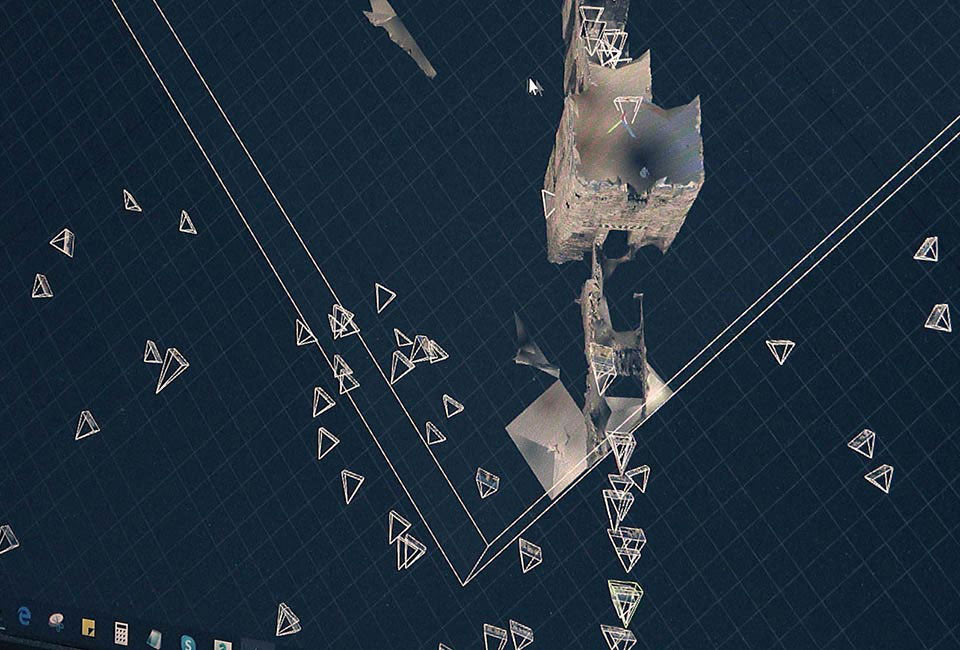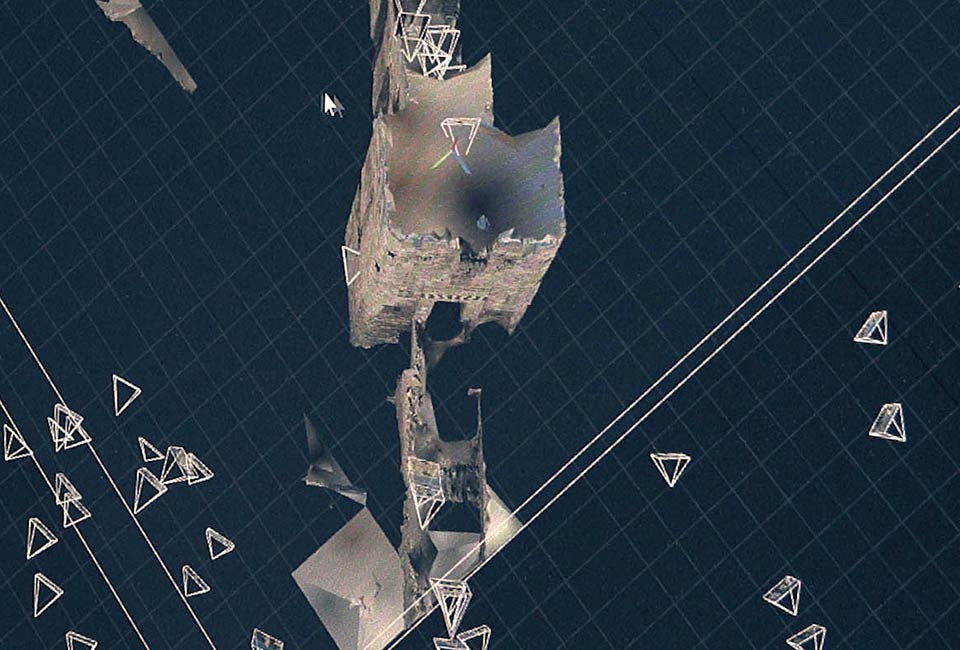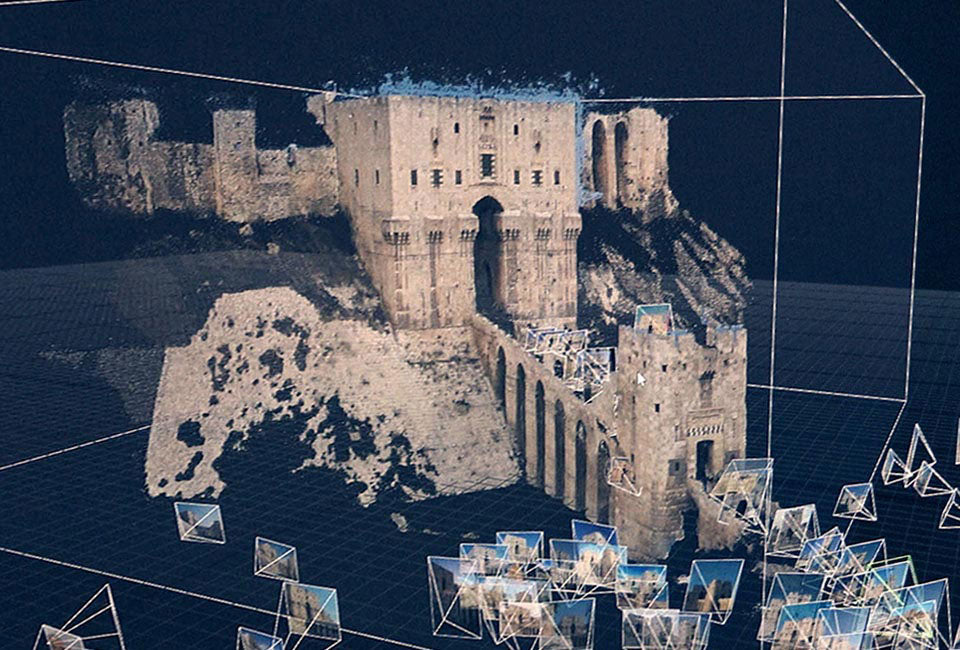 Thomas Bedenk, Director of Immsersive Media at Exozet adds "We knew the source would pose certain challenges, such as low resolution, different lighting, misalignments or missing angles. The combination of Jung von Matt's creative vision and our developers' and artists' experience, I am amazed by the results created out of such a variety of source pictures."


ARTHELPS one more time shows with "Rebuilt From Memories" how art can help to reach people with relevant topics to make us rethink. "Modern technologies and digital solutions can help us to remember and recount history, the memory of a whole society. We want to go back in time – to create a better future."